This post comes to us compliments of Melissa Corrente. Melissa is a part-time instructor of Health and Physical Education studies at the Schulich School of Education at Nipissing University, North Bay. Melissa will be contributing an additional piece in the new year about preparing for the comprehensive exam at PhD level. We'd like to thank Melissa for her outstanding contribution to our community.
---
A new calendar year is upon us, and this prompts us to set goals and make New Year's resolutions. Some people strive to eat healthier, exercise more often, or spend more time with loved ones. I have made personal resolutions in the past, however, this year I want to switch my attention to a few academic resolutions. My PhD coursework is now complete; my next goal is to prepare for the dreaded comprehensive exam. I want to finish the comprehensive exam in the spring of 2015 so my summer is open for submitting ethics. I will compose another post specifically focusing on the comprehensive exam later; for now, I will share with you what motherhood has taught me about graduate studies so far.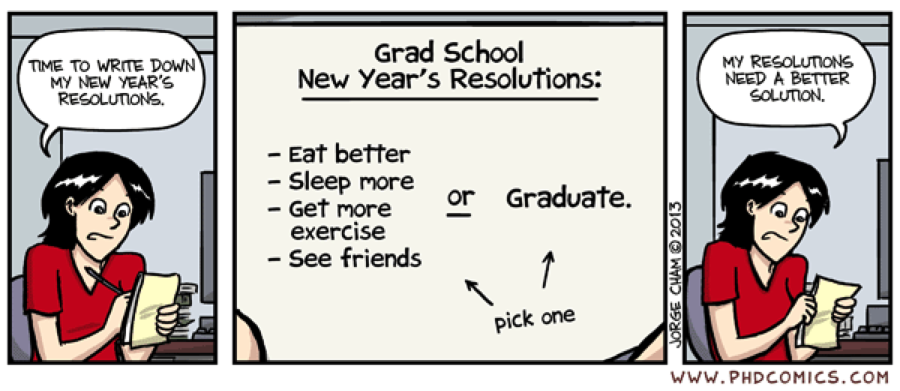 My baby boy is now 9 months old, and he is growing and changing so much each week. I wanted to share a few lessons he has taught me about graduate studies in no particular order:
Sleep is important – this one seems like common sense, however I didn't realize until after having a baby that I don't function well on little to no sleep! Going to bed earlier has helped me become more productive in the morning as my little one doesn't sleep in.
Let passion guide you – children aren't afraid to spend time doing what they enjoy. When choosing a topic to research it's wise to choose something you are passionate about. When I wrote my MEd thesis, the topic was close to my heart and therefore my motivation to keep writing never wavered. For my dissertation, I have decided to write about motherhood and academia because I want to alter the negative discourse about combining both spheres.
Don't be afraid to play – my baby boy has taught me that it's important to play and explore. I love watching him discover different rooms in our house, as everything is new and exciting. I hope to bring this same curiosity to my research and writing by asking questions and searching for multiple perspectives.
Enjoy each moment – children live in the moment and are focused on the task at hand. I relish the time I spend with my baby boy and focus solely on him without any feelings of guilt. The same is true when he is napping and I switch gears to read and research for school. Each sphere is part of who I am, and the quality of time spent in each is more important than the quantity.
Read often – I love reading for pleasure with my baby, he enjoys turning each page and laughs when I make different voices or silly sounds. Although reading peer reviewed literature is an important part of the research process, it's nice to read a variety of material for a variety of reasons.
Make yourself a priority – this one can be tricky especially when you become a parent. You automatically put your children before yourself. I am a better mother when I take time for myself and go for a walk, do yoga, or have a hot bath because when I return I feel refreshed and ready to tackle the next adventure.
Laugh and smile everyday – I am grateful to have such a smiley and happy baby because his laughter is contagious. I laugh and smile a lot more now. When I start to feel stressed or anxious about my lack of progress, having a positive attitude definitely helps.
Changing a diaper is like changing your research topic – it happens frequently, it can be messy and it feels better afterwards! Enough said.
When you fall, pick yourself up and keep trying – over the last month I have watched my baby fall many times as he learns about balance and gravity. I am amazed at how proficient he has become while standing on his own. When I have writers block or feel disappointed with the way something turned out, I look at how resilient and persistent my baby is. Academia by nature involves a lot of rejection, whether it is a conference proposal, a chapter in a book, or submitting an article for a journal. The important lesson is to learn from the experience, not take it personally, and keep trying.
Children are our greatest teachers – if we kept the curiosity, creativity, imagination, innocence, and honesty from our childhood, the world would be a better place. Never forget that children have a lot to teach us, if we take the time to stop and listen.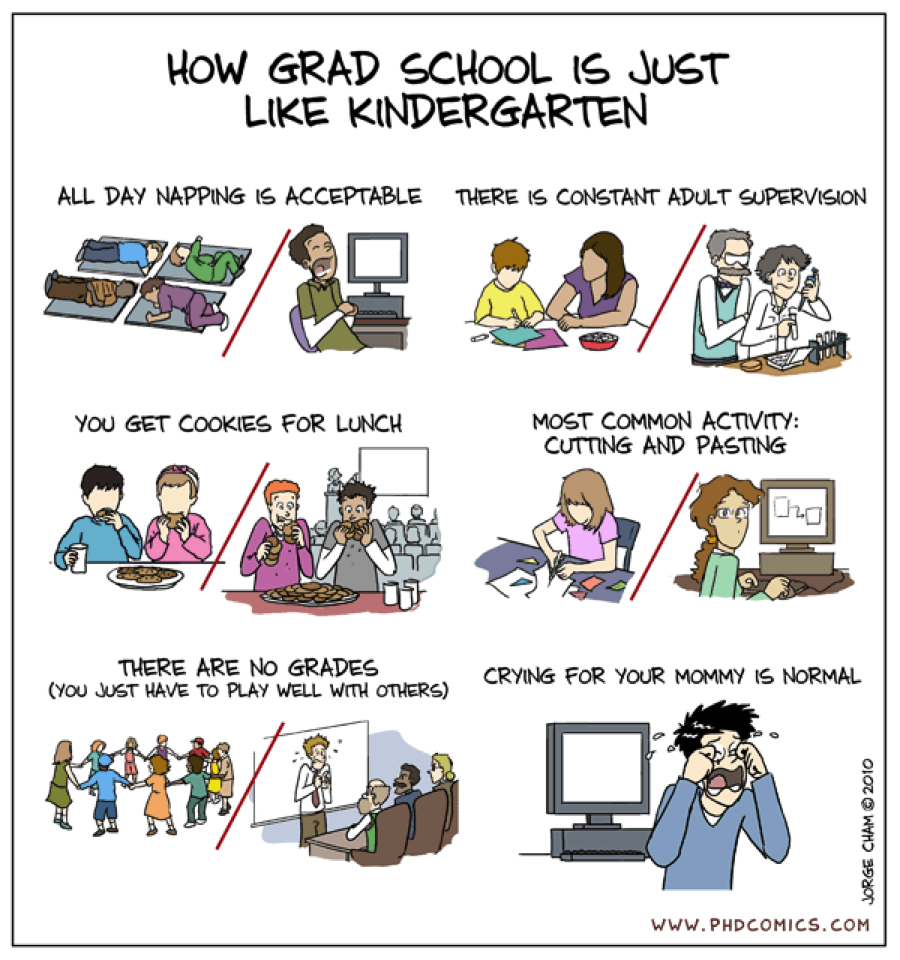 Whether you have developed New Year's resolutions or not, I wish you all the best in your studies this year. Enjoy everything 2015 has to offer!
Melissa Corrente